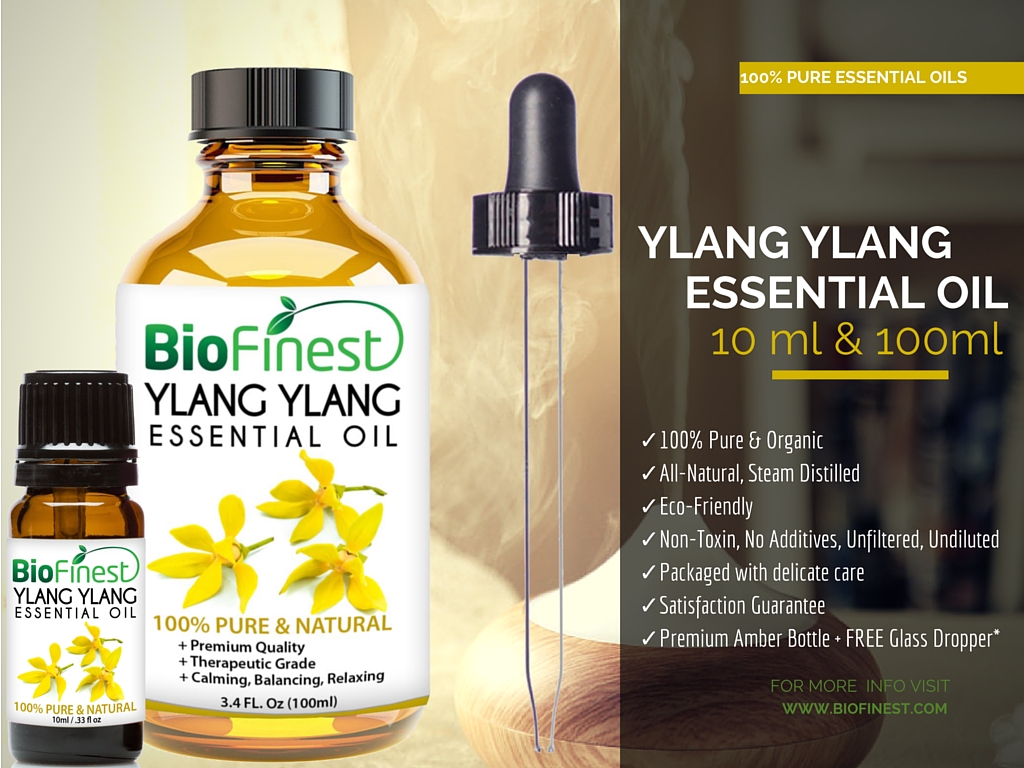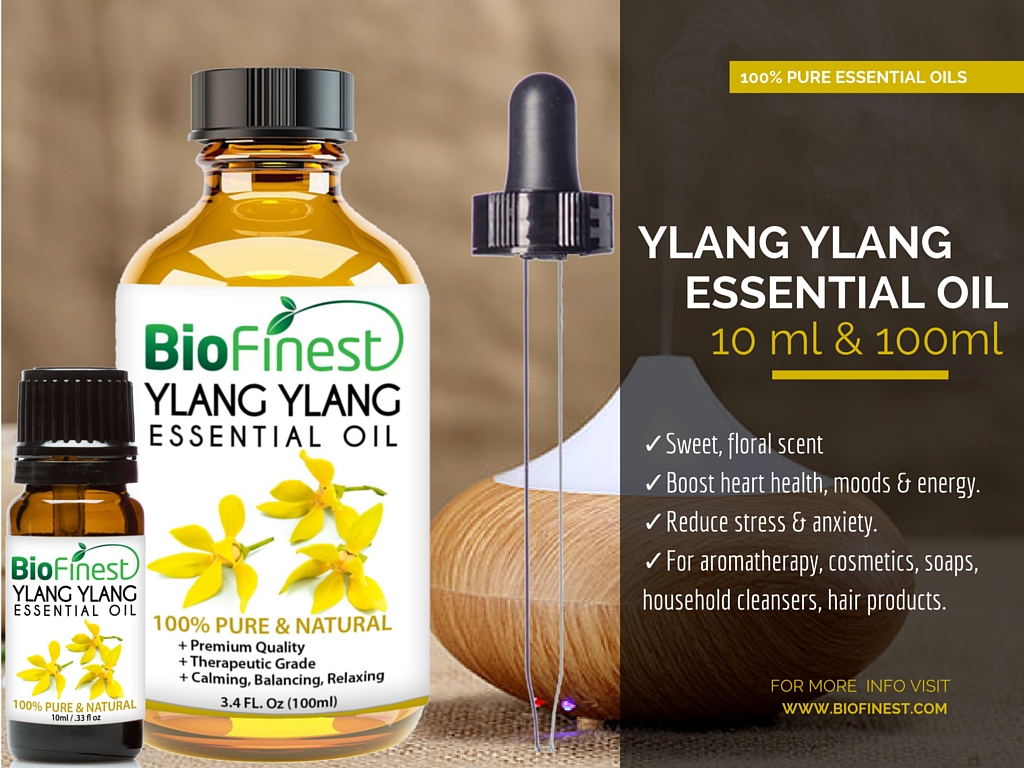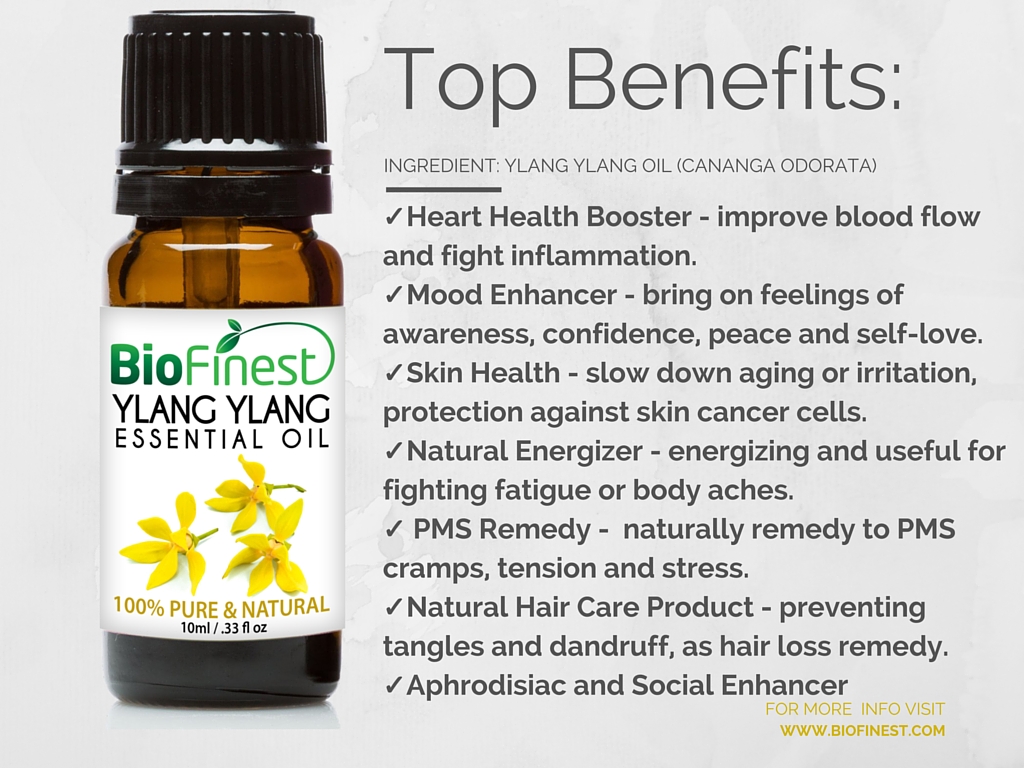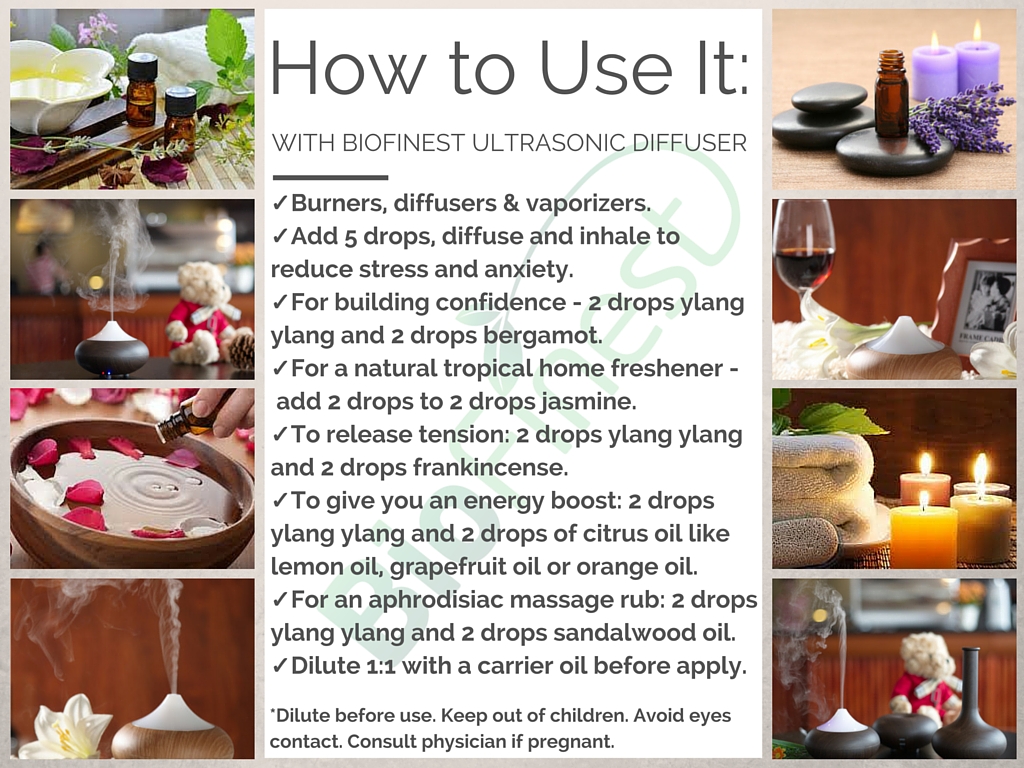 What it is:
Ylang-ylang oil is extracted from Cananga odorata (Unona odorantissimum) of the Anonaceae family and is also known as "flower of flowers". This extremely fragrant essential oil has a calming effect on the mind and body and is used in cases of frigidity and impotence. It has a wonderfully balancing and stimulating effect on the skin, to correct sebum production and is also used to stimulate hair growth.
     

What it does:
Ylang ylang (Cananga odorata) has a sweet, soft, flowery fragrance that has made it a romantic favourite. In Indonesia, the petals are often strewn across a marriage bed. Ylang ylang is extremely effective in calming and bringing about a sense of relaxation, and it may help with releasing feelings of anger, tension, and nervous irritability. It has a long history in skin and hair care products, particularly in Asia, where it is used to promote luxuriant hair.
For effective results and maximum absorption to the skin, use with a carrier oil*.
Safe for ALL skin types!
       

Help to strengthen nervous system

       

Help to maintain healthy skin

       

Help to lower blood pressure

       

Provides relief from stress, anger, expression, anxiety

       

Balancing action on over-dry or over-oily skin

       

Stimulating effect on scalp to promote hair growth

       

Effective remedy for seborrhea

       

Help to prevent wounds from infections & alleviate healing process

       

And much more!
     

How To Use It:
       

Burners and vaporizers - In vapor therapy ylang-ylang oil can be helpful with anxiety, tension, shock, fear, panic, rapid breathing, rapid heartbeat, aphrodisiac, physical exhaustion, frigidity, impotence, insomnia, depression and stress.

       

Blended massage oil or in the bath - As a blended massage oil or diluted in the bath ylang-ylang will assist with physical exhaustion, insomnia, frigidity, impotence, depression, anxiety, nervous tension and stress while having a calming and aphrodisiac effect.

       

Cream or lotion - In a cream or lotion it is used to balance the production of sebum in the skin and thereby correcting and balancing overly-dry as well as overly-oily skin.
     

What it does NOT contain:
       

Parabens

       

Sulfates

       

Phthalates

       

Synthetic Fragrances

       

Synthetic Dyes

       

GMOs

       

Triclosan
     

It blends well with:
It blends well with bergamot, grapefruit, lavender and sandalwood.
     

Precautions
Possible skin sensitivity. Keep out of reach of children. If you are pregnant, nursing, or under a doctor's care, consult your physician. Avoid contact with eyes, inner ears, and sensitive areas.
     

What else you need to know:
We take immense pride in the quality of our oils.  We ensure high quality oils by carefully extracting and cold-pressing or steam-distilling them into 100% pure oil.
*A carrier oil is a natural way to boost absorption and therapeutic properties of other topical oils. Never waste a drop when pairing with high-absorbency carrier oils! We provide high quality carrier oils and recommend to use with our shea butter, jojoba oil, fractionated coconut oil, argan oil, rosehip oil, or tamanu oil.
     

Our 60-Day Satisfaction Guarantee:
We provide the products you LOVE with a 100% money back guarantee.