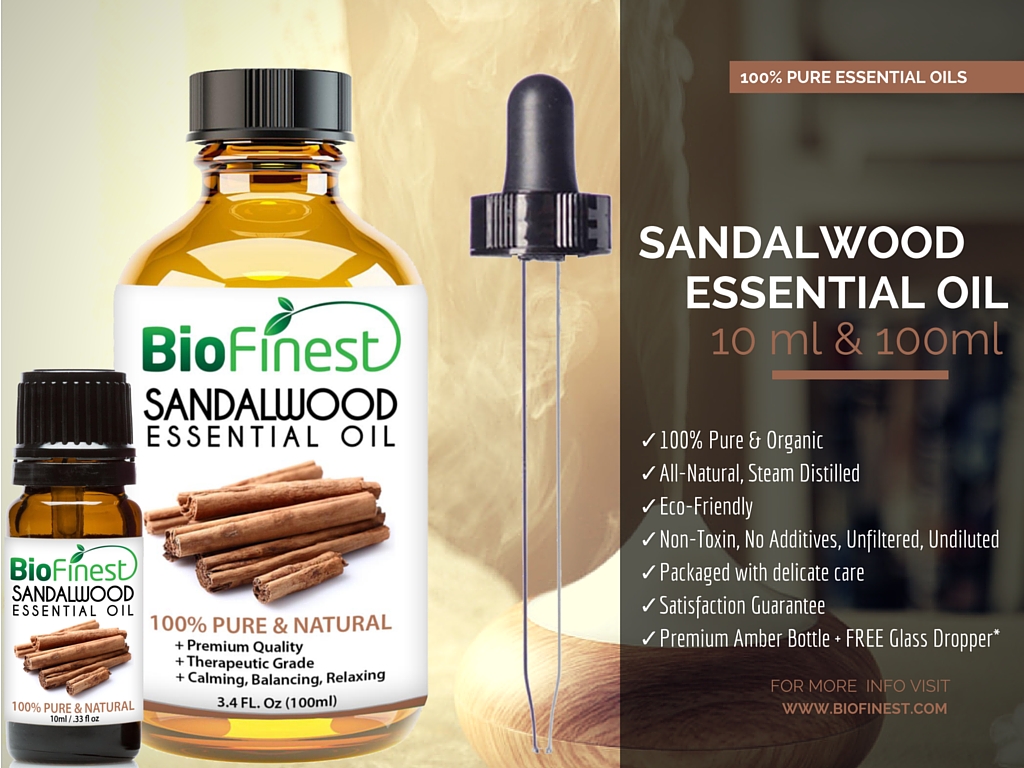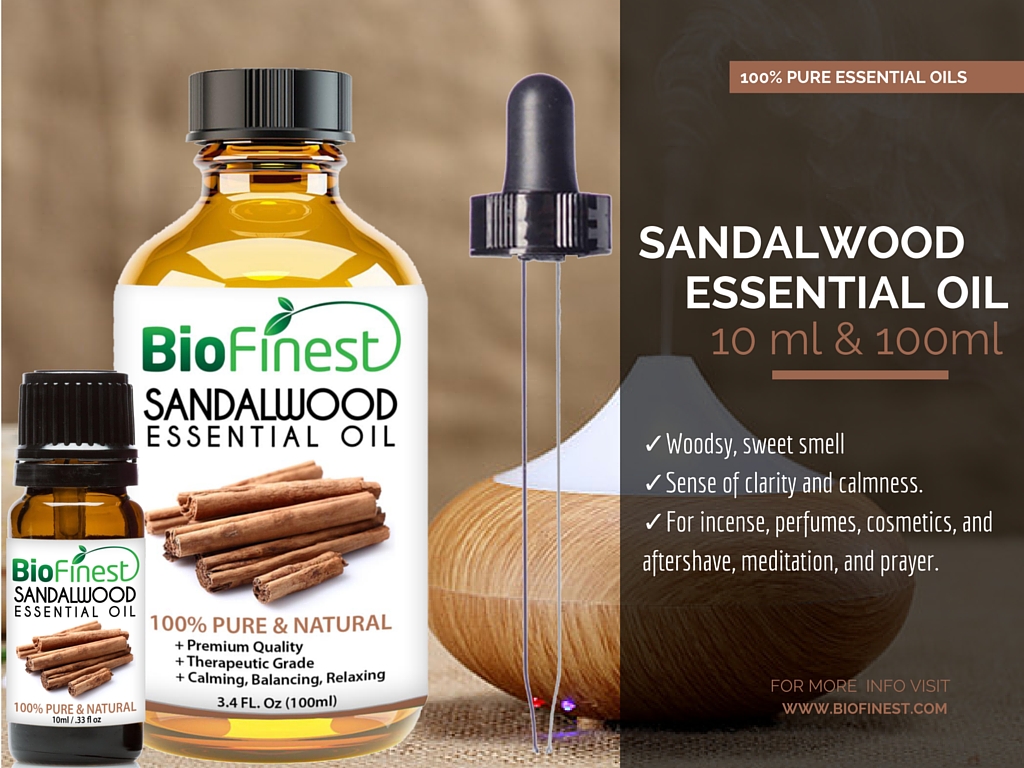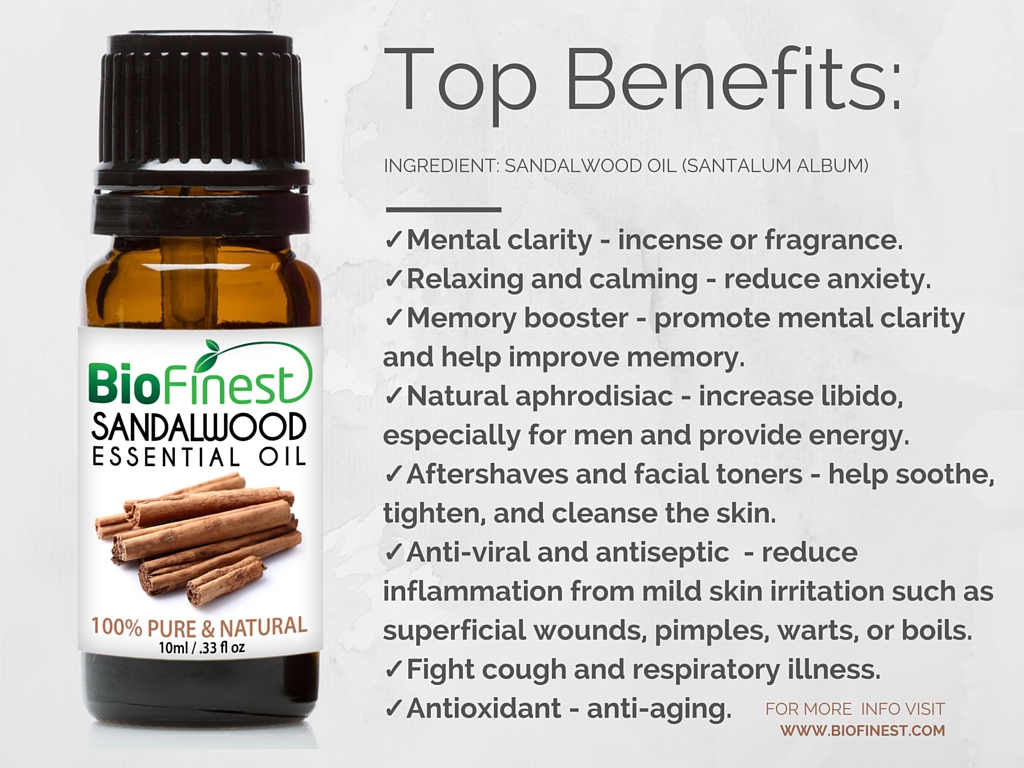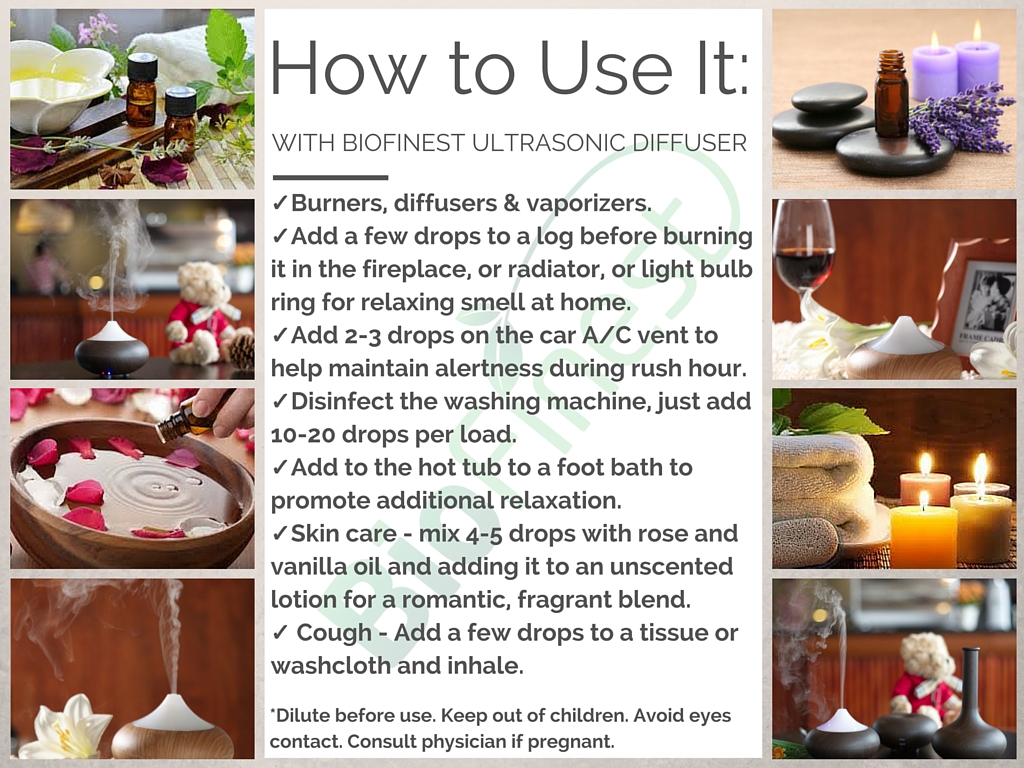 What it is:
Sandalwood essential oil is derived from the heartwood of the sandalwood, which is a heiparasitic evergreen that grows by joining the root system of other trees. It has found its way in fragrances, cosmetics and personal care products, and meditative/spiritual practices.
     

What it does:
Sandalwood (Santalum paniculatum) has a rich, sweet, warm, and woody aroma that is sensual and romantic. Used traditionally as incense in religious ceremonies and for meditation, this oil promotes feelings of being uplifted and relaxed. It is valued in skin care for its moisturizing and normalizing properties.
For effective results and maximum absorption to the skin, use with a carrier oil*.
Safe for ALL skin types!
       

Antiseptic – This oil is a good antiseptic agent and is safe for both internal and external application. It helps protect internal wounds and ulcers from infections; when applied to skin, it protects wounds, sores, boils, and pimples from getting infected.

       

Anti-inflammatory – The essential oil and paste are effective as anti-inflammatory agents. They have a cooling effect and relieve all types of brain, digestive, nervous, circulatory, and excretory system inflammation, which result from infections, fevers, antibiotic side effects, insect bites, wounds, and poisoning.

       

Antispasmodic – This oil works against spasms and contractions by relaxing nerves, muscles, and blood vessels.

       

Astringent – Although very mild, sandalwood oil can induce contractions in your gums, muscles, and skin, offering benefits like better muscle strength and a tighter skin.

       

Deodorant – There are individuals who use sandalwood oil to relieve body odor.

       

Disinfectant – Its fragrance keeps microbes and small insects away, which is why it is widely used in incense sticks, sprays, fumigants, and evaporators for disinfecting large areas.

       

Emollient – It soothes skin, relieves inflammation and irritation, cures infections, and promotes a fresh, cool feeling.

       

Expectorant – It is specifically effective in treating coughs, but it also fights the infections that cause the cough, cold, flu, or mumps.

       

Memory booster – Sandalwood oil improves memory and stimulates concentration. It keeps your brain cool and relaxed, and saves you from unnecessary stress and anxiety.

        Stomach Health

 – It is soothing on your stomach and the digestive, circulatory, and nervous systems, helping them function harmoniously.

       

And much more!
     

How To Use It:
       

Perfumery products - When used in a lotion or cream, it helps with chapped, dry or inflamed skin and has wonderful moisturizing and hydrating properties, which are great for anti-ageing skincare. The toning effect is useful when fighting oily skin.

       

Aromatherapy

       

Blended massage oil or in the bath – it helps with bladder infections as well as chest infections and bronchitis, coughs, dry eczema, insomnia, forming scar tissue, irritability, nervous tension, stress, tension, as an aphrodisiac and for relaxing.

       

Religious rituals (as incense in temples and meditation garlands/beads)

       

Gargling - It can be helpful when diluted and used as a gargle for a sore or dry throat.

       

Vaporizers and burners - In vapor therapy, sandalwood oil can be used for its aphrodisiac effect, to help clear bronchitis, coughs, chest infections, asthma, insomnia, irritability, nervous tension, stress, tension, for relaxing and as an insect repellant.
     

What it does NOT contain:
       

Parabens

       

Sulfates

       

Phthalates

       

Synthetic Fragrances

       

Synthetic Dyes

       

GMOs

       

Triclosan
     

It blends well with:
It blends well with bergamot, black pepper, geranium, myrrh, rose, lavender, ylang-ylang, and vetivert
     

Precautions
Possible skin sensitivity. Keep out of reach of children. If you are pregnant, nursing, or under a doctor's care, consult your physician. Avoid contact with eyes, inner ears, and sensitive areas.
     

What else you need to know:
We take immense pride in the quality of our oils.  We ensure high quality oils by carefully extracting and cold-pressing or steam-distilling them into 100% pure oil.
*A carrier oil is a natural way to boost absorption and therapeutic properties of other topical oils. Never waste a drop when pairing with high-absorbency carrier oils! We provide high quality carrier oils and recommend to use with our shea butter, jojoba oil, fractionated coconut oil, argan oil, rosehip oil, or tamanu oil.
     

Our 60-Day Satisfaction Guarantee:
We provide the products you LOVE with a 100% money back guarantee.