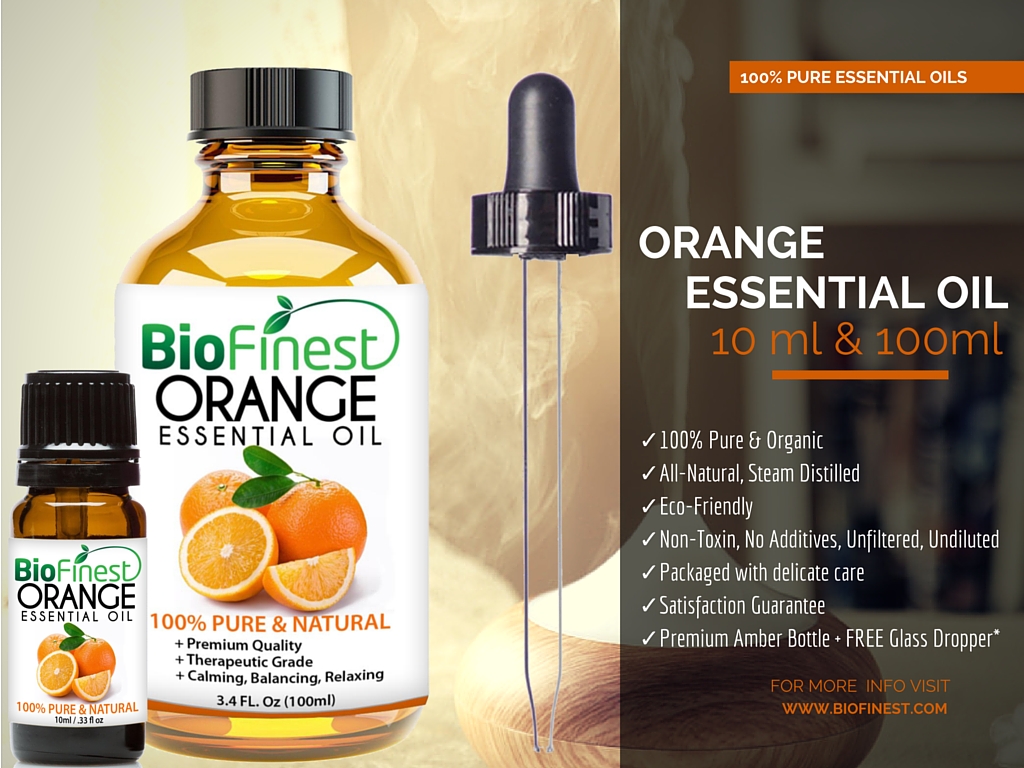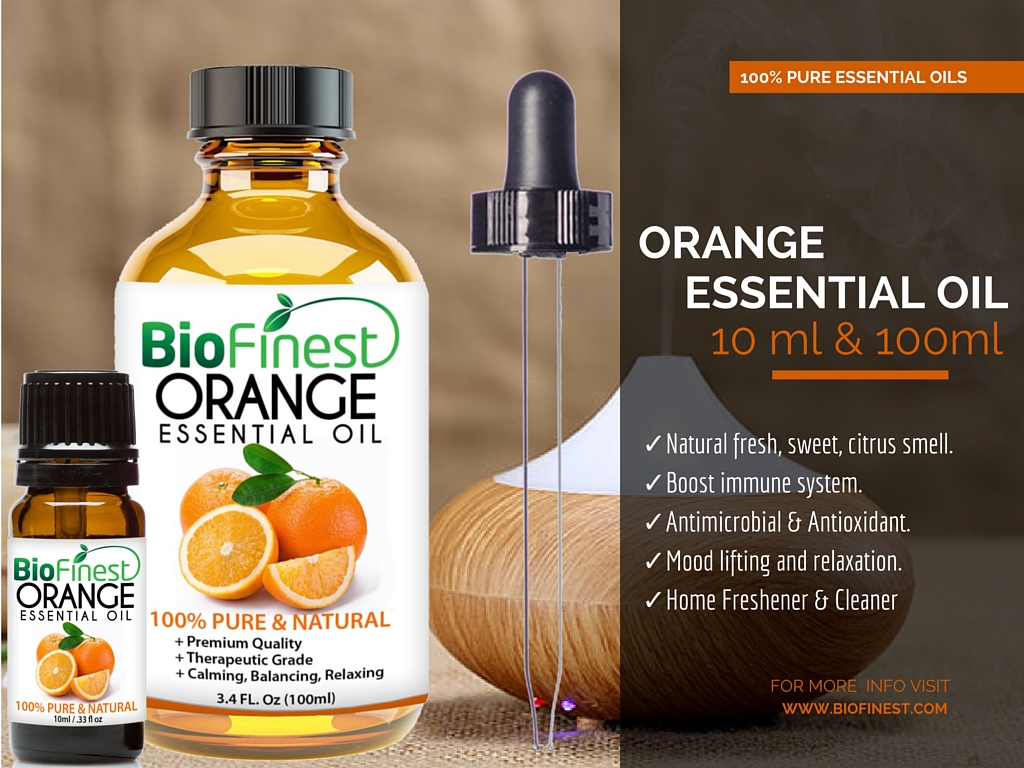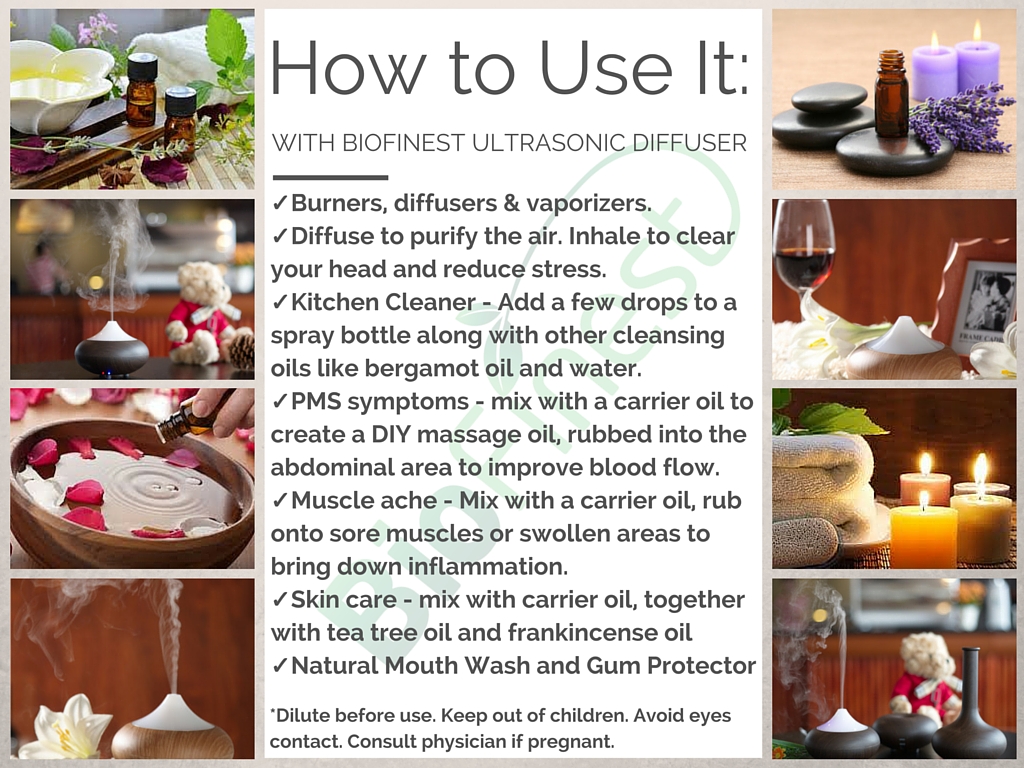 What it is:
Orange (Citrus sinensis) belongs to the Rutaceae family. Its flowers are distinguished by its aromatic characteristic, and the circular fruit is rougher and darker in comparison to other varieties of citrus. Orange oil is extensively utilized in aromatherapy as it helps soothe tensed muscles as well as depression. It can also be useful in maintaining a youthful appearance when applied externally.
      What it does:
Orange (Citrus sinensis) essential oil has a rich, citrusy scent that lifts the spirit while providing a calming influence. Orange brings peace and happiness to the mind; it is rich in the powerful antioxidant d-limonene.
For effective results and maximum absorption to the skin, use with a carrier oil*.
Safe for ALL skin types!
        Aids in relieving anxiety, anger, and depression.
        Alleviate muscular and nervous spasms
        Anti-inflammatory – help to reduce pain and irritation in body
        Carminative property that helps expel intestinal gas, and relax stomach
        Antiseptic, antidepressant, antispasmodic, and diuretic properties.
        Alleviate erectile problems, impotence, and libido
        Help to detoxify body and boosts immunity
        Help in improving digestion and relieving constipation
        Stimulating lymphatic action to promote balance in water processes
        Helps in detoxification of body
        Help to nourish dry, irritated, and acne-prone skin.
        And much more!
      How To Use It:
        Used as an added flavoring to beverages, sweet meats, chocolates, biscuits, confectionery, and baked goods.
        As a concentrate for room fresheners, deodorants, soaps, body lotions, and creams.
        In vapor therapy, orange oil can help with colds and flu, nervous tension and stress and helps to create a feeling of happiness and warmth, while helping children fall asleep at night.
        As a blended massage oil or added to a bath, it assists with colds and flu, eliminates toxins, boost the lymphatic and immune system and helps ease nervous tension and stress.
        When used in a cream or lotion it also assists the lymphatic system, helping to detoxify a congested skin and although it is a good general skin tonic.
      What it does NOT contain:
        Parabens
        Sulfates
        Phthalates
        Synthetic Fragrances
        Synthetic Dyes
        GMOs
        Triclosan
      It blends well with:
The essential oil is works great especially when blended with black pepper, cinnamon, cloves, ginger, frankincense, sandalwood, and vetiver.
      Precautions
Possible skin sensitivity. Keep out of reach of children. If you are pregnant, nursing, or under a doctor's care, consult your physician. Avoid contact with eyes, inner ears, and sensitive areas.
Citrus oils should not be applied to skin that will be exposed to direct sunlight or ultraviolet light within 72 hours.
      What else you need to know:
We take immense pride in the quality of our oils.  We ensure high quality oils by carefully extracting and cold-pressing or steam-distilling them into 100% pure oil.
*A carrier oil is a natural way to boost absorption and therapeutic properties of other topical oils. Never waste a drop when pairing with high-absorbency carrier oils! We provide high quality carrier oils and recommend to use with our shea butter, jojoba oil, fractionated coconut oil, argan oil, rosehip oil, or tamanu oil.
      Our 60-Day Satisfaction Guarantee:
We provide the products you LOVE with a 100% money back guarantee.