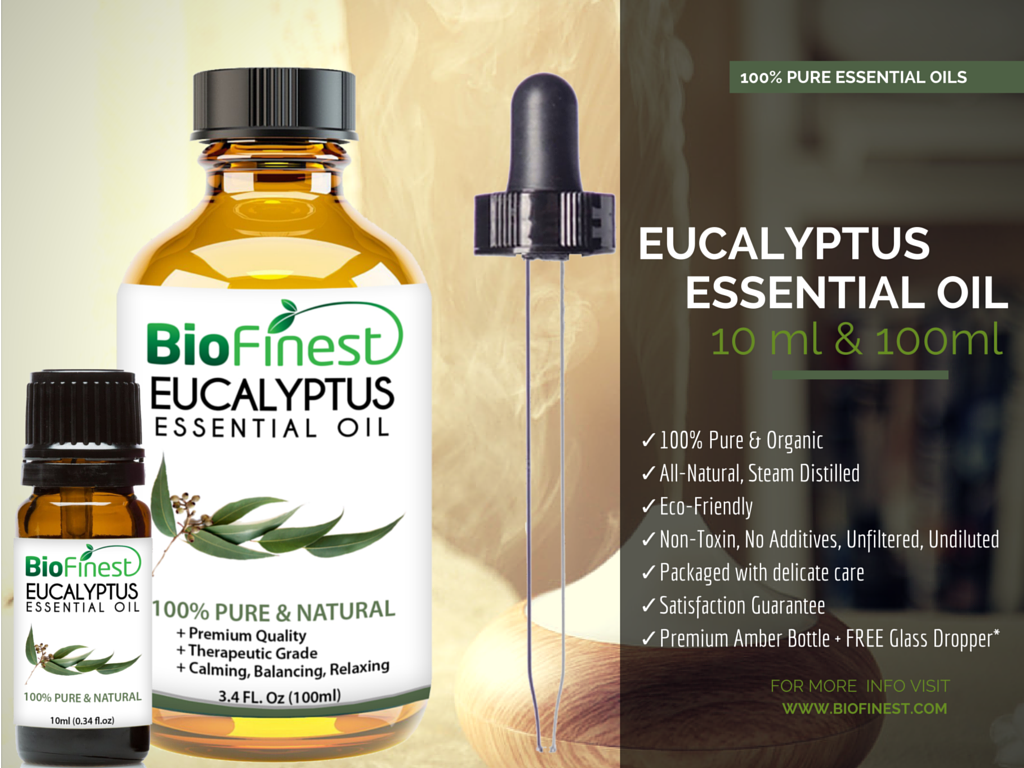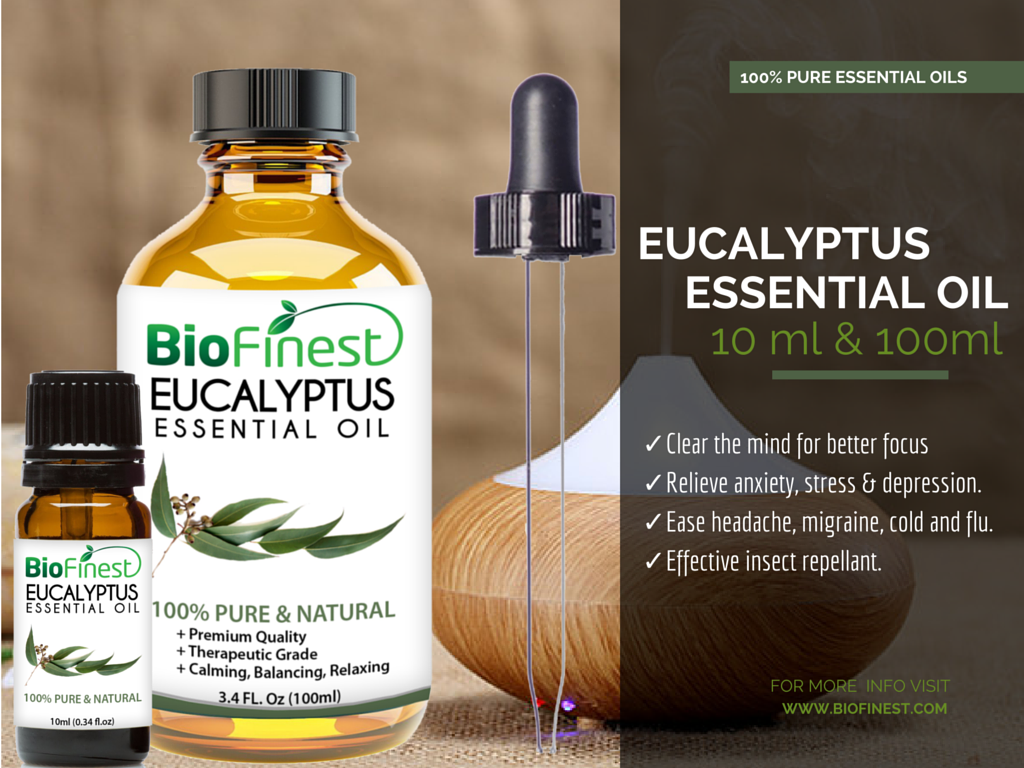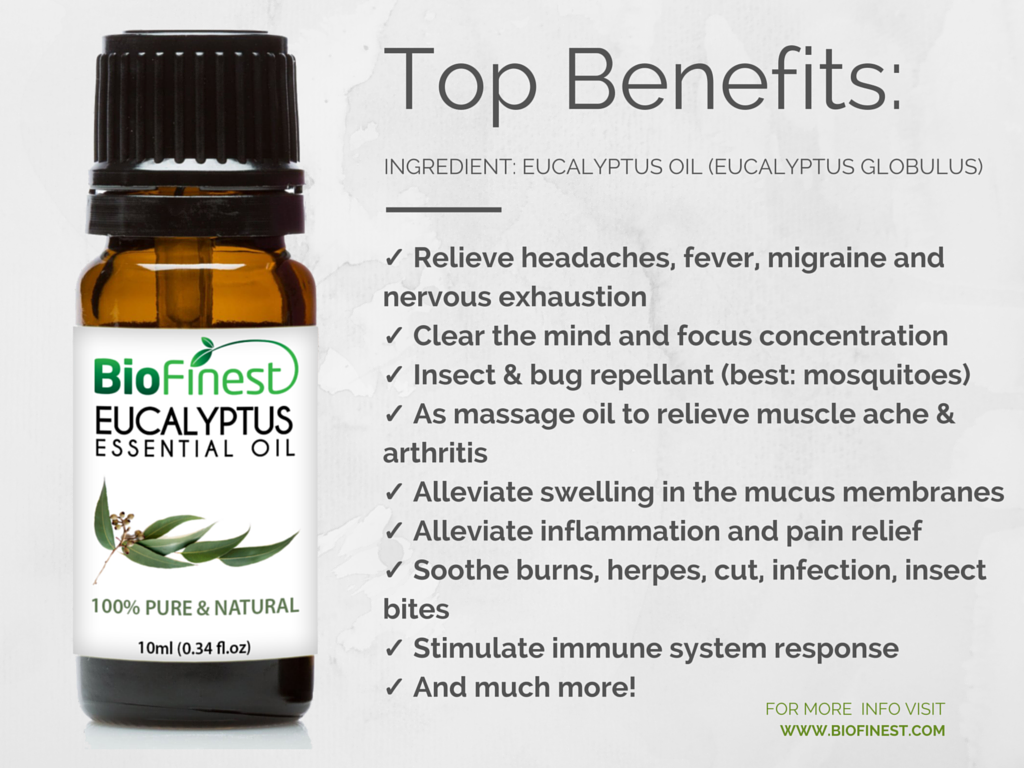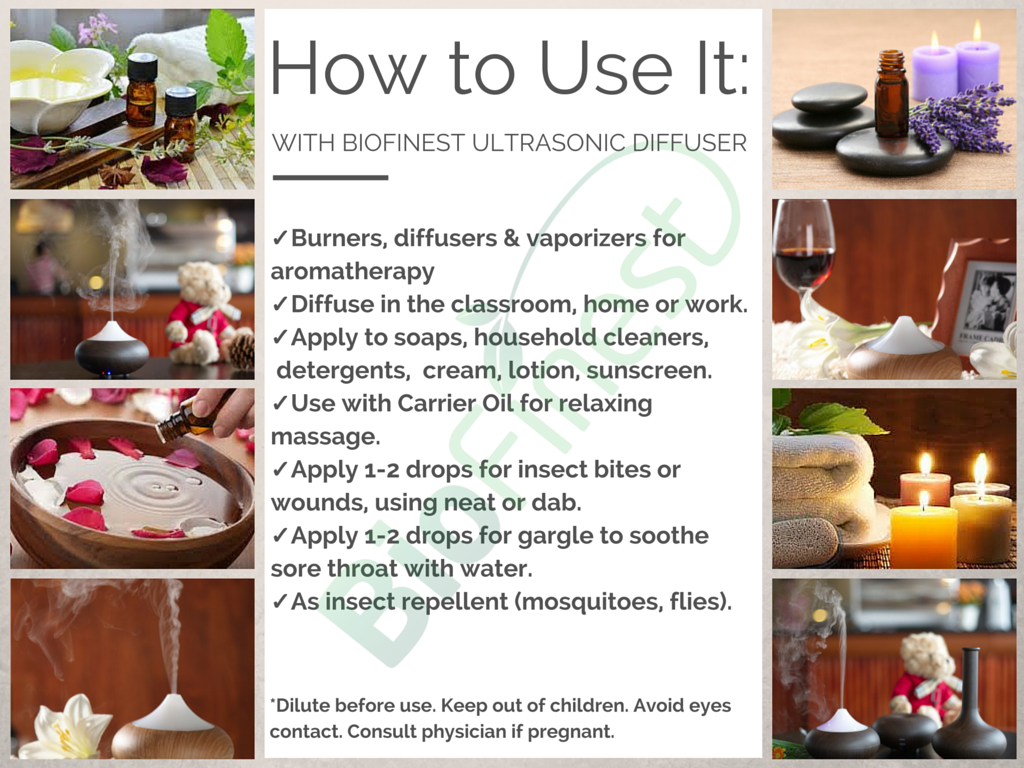 What it is:
Eucalyptus oil is a pure essential oil that has practical and industrial uses, as well as healing properties. It comes from a fast-growing evergreen tree native to Australia, with global eucalyptus oil production mainly from Eucalyptus globulus or "Blue Gum." Eucalyptus has a clear, sharp, fresh and very distinctive smell, is pale yellow in color and watery in viscosity.
     

What it does:
Eucalyptus radiata is cooling, refreshing, and energising. It has a fresh, invigorating aroma that supports normal breathing and soothes tense muscles. Because it is relatively gentle and non-irritating, it is the preferred choice for children. This variety is one of the most versatile of the eucalyptus oils and is suitable for topical use, diffusing, and even direct inhalation.
For effective results and maximum absorption to the skin, use with a carrier oil*.
Safe for ALL skin types!
       

Helps to clear the mind and focus concentration

       

Alleviate swelling in the mucus membranes

       

Alleviate headaches, fever, migraine and nervous exhaustion

       

Inflammation and pain relief

       

As insect repellant

       

Alleviate sore muscles, sprains.

       

Soothe burns, herpes, cut, infection and insect bites

       

Dental Health with anti-bacterial property against tooth decay

       

Stimulate immune system response

       

And much more!
     

How To Use It:
       

In vapor therapy (in the form of burners and vaporizers), eucalyptus oil may be used for respiratory problems, for helping improve concentration, or as an insect repellant.

       

It can also be used in blended massage oil or diluted in your bath – methods that can provide benefits against arthritis, asthma, mucous congestion, colds, headaches, sinusitis, fatigue, and muscle aches and pains.

       

You may also use eucalyptus oil in a cream or lotion for pain relief and for speeding up the healing of wounds and ulcers.

       

Use it on your skin for insect bites or wounds, but be very careful when doing so.

       

Gargle - When very diluted eucalyptus oil is added to a gargle, so it can be used for soothing a sore throat.

       

Used neat or dab on with a bud - Eucalyptus oil can be used neat on the skin for insect bites or wounds, but care should be taken when doing so.

       

Essential oils generally blend well together. Eucalyptus oil, however, blends particularly well with benzoin, thyme, lavender, lemongrass, lemon, and pine.
     

What it does NOT contain:
       

Parabens

       

Sulfates

       

Phthalates

       

Synthetic Fragrances

       

Synthetic Dyes

       

GMOs

       

Triclosan
     

It blends well with:
It blends particularly well with lavender, lemongrass, lemon and pine.
     

Precautions
Possible skin sensitivity. Keep out of reach of children. If you are pregnant, nursing, or under a doctor's care, consult your physician. Avoid contact with eyes, inner ears, and sensitive areas.
     

What else you need to know:
We take immense pride in the quality of our oils.  We ensure high quality oils by carefully extracting and cold-pressing or steam-distilling them into 100% pure oil.
*A carrier oil is a natural way to boost absorption and therapeutic properties of other topical oils. Never waste a drop when pairing with high-absorbency carrier oils! We provide high quality carrier oils and recommend to use with our shea butter, jojoba oil, fractionated coconut oil, argan oil, rosehip oil, or tamanu oil.
     

Our 60-Day Satisfaction Guarantee:
We provide the products you LOVE with a 100% money back guarantee.