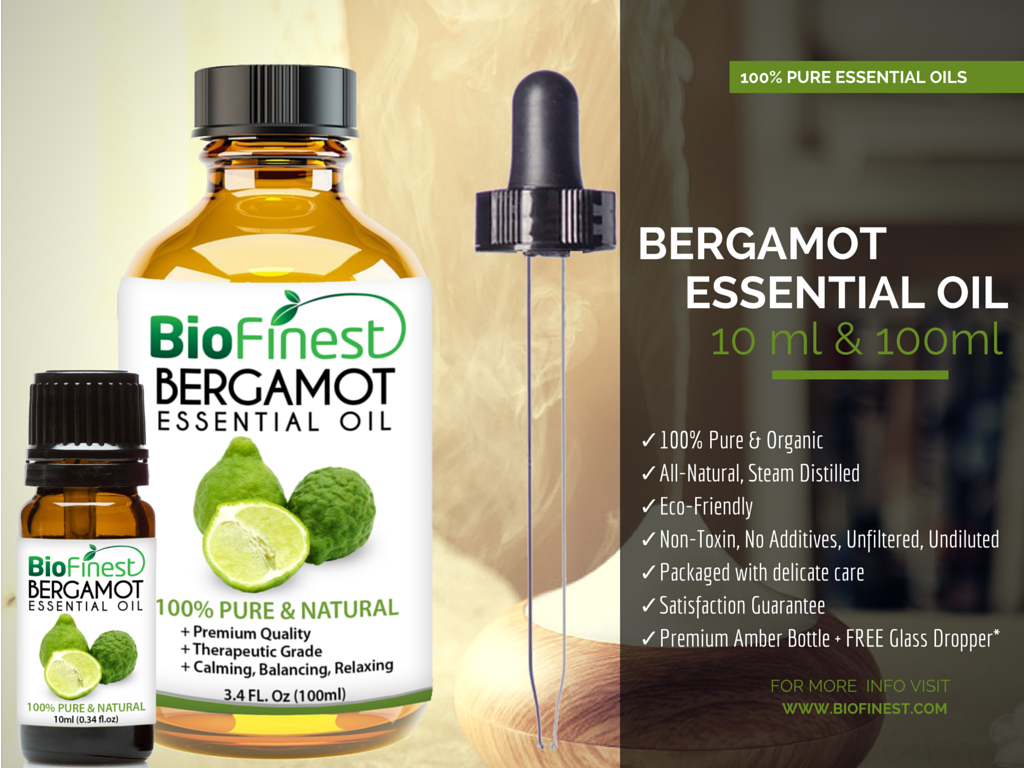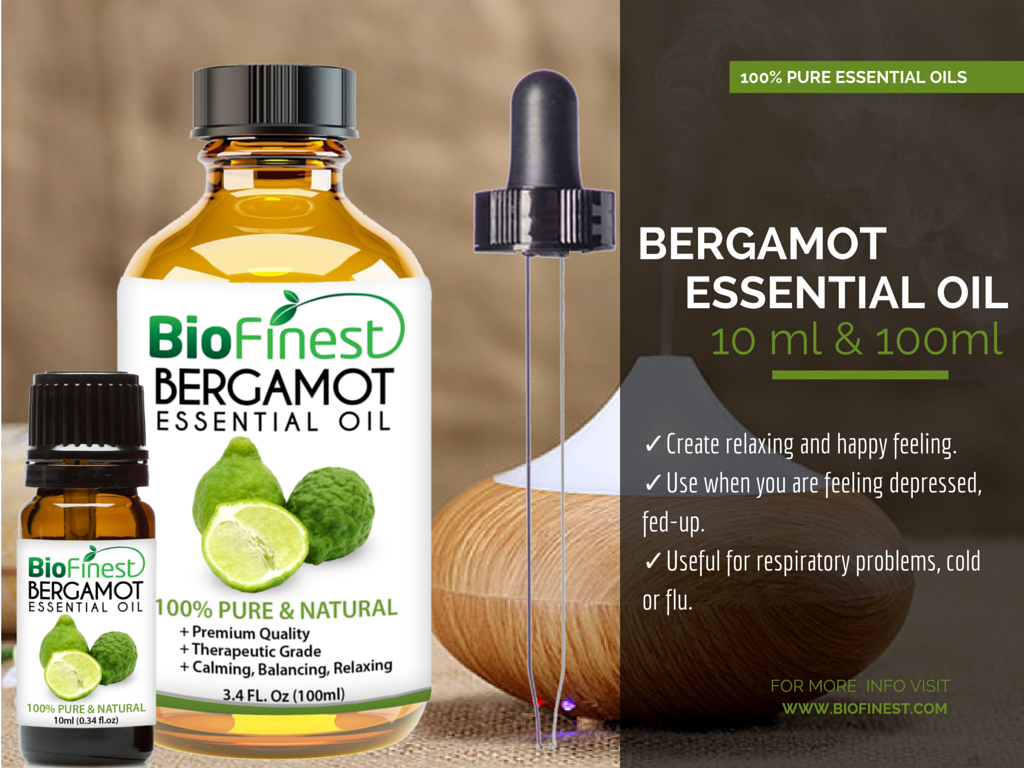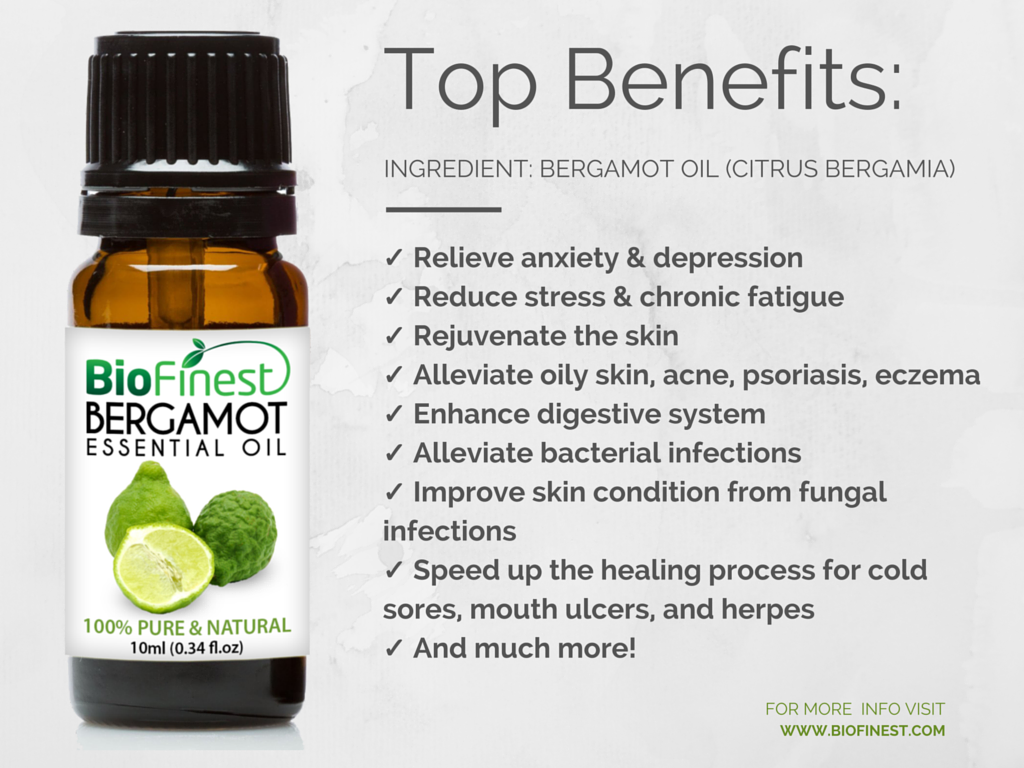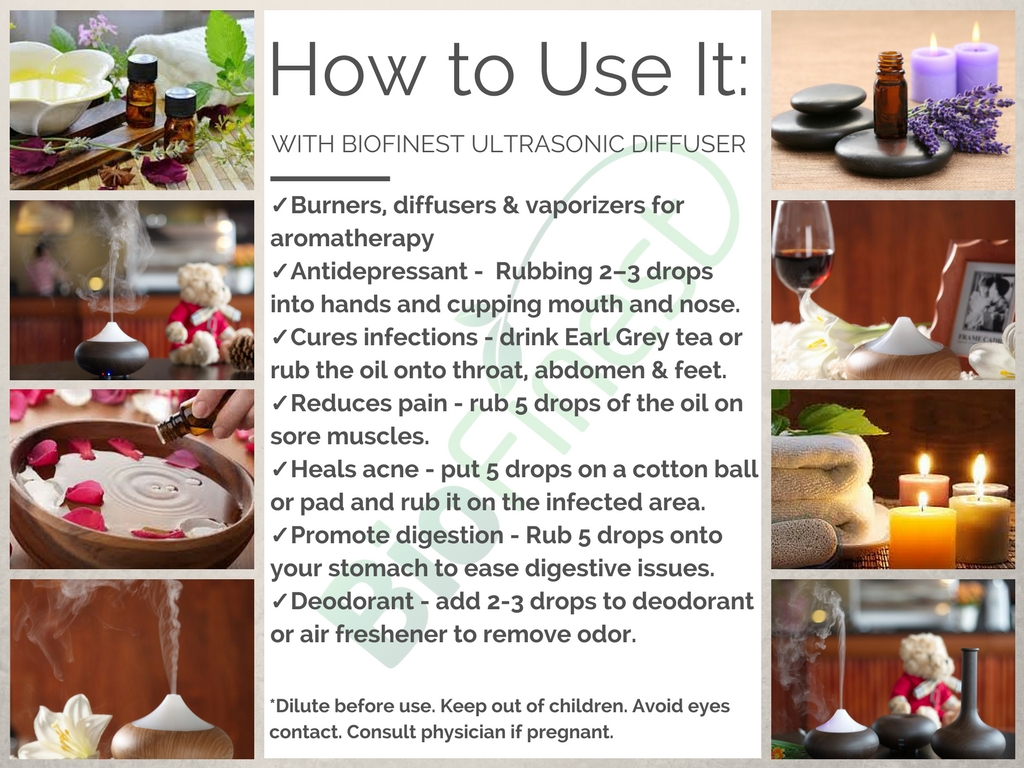 What it is:
It essential oil is made from the hand- or cold-pressed rind of a nearly ripe fruit of the bergamot tree, also known as the Citrus bergamia from the Rutaceae family. The bergamot orange tree is the result of the cross-breeding of the lemon tree and the orange tree, which explains its pear-like shape and yellow color.
     

What it does:
It (Citrus bergamia) has the fresh, sweet, citrus scent that is familiar to many as the flavoring in Earl Grey Tea. Uplifting and relaxing, it is good for building confidence and enhancing your mood. It has a long history of use for oily and troubled skin.
For effective results and maximum absorption to the skin, use with a carrier oil*.
Safe for ALL skin types!
       

Rejuvenate the skin

       

Alleviates oily skin, acne, psoriasis, eczema

       

Enhance digestive system

       

Alleviates symptoms and complications of bacterial infections

       

Acts as a substitute for statins

       

Prevents and improves skin condition  from fungal infections

       

Reduces anxiety and stress

       

Speeds up the healing process for cold sores, mouth ulcers, and herpes

       

Relieves depression

       

Reduce chronic fatigue

       

And much more!
     

How To Use It:
       

Burners and vaporizers for aromatherapy

       

Diffuse in the classroom, at work, or at home when stress levels or tension is high.

       

Apply to the skin while showering and inhale deeply to experience its calming aroma while enjoying its purifying skin benefits.
        

Cures infections - Rub the oil onto throat, abdomen & feet.

       

Apply to the feet before bedtime or use with Fractionated Coconut Oil for a calming and relaxing massage.

       

Burners and vaporizers for aromatherapy

       

Add one to two drops to your favorite skin care product for added cleansing properties.

       

For SELF (worth, love, acceptance), inhale directly from a pendant or diffuser, apply several drops to the upper abdomen, or use on the soles of the feet 1-3 times a day.

       

To diminish limited beliefs, inhale directly from the bottle several times a day, or apply 1-2 drops over the upper abdomen several times a day while you're moving through your inner work.

       

Massage 1-2 drops of bergamot oil into the stomach as needed or with each meal to aid digestion.
     

What it does NOT contain:
       

Parabens

       

Sulfates

       

Phthalates

       

Synthetic Fragrances

       

Synthetic Dyes

       

GMOs

       

Triclosan
     

It blends well with:
It blends well with Cypress, Frankincense, Jasmine, Mandarin, Orange, Rosemary, Eucalyptus, Geranium, Lavender, Lemon, and Ylang Ylang essential oils. Depending on your uses for this oil, substitutes may include: Wild Orange, Lemon, or Tangerine essential oils.
     

Precautions
Possible skin sensitivity. Keep out of reach of children. If you are pregnant, nursing, or under a doctor's care, consult your physician. Avoid contact with eyes, inner ears, and sensitive areas.
     

What else you need to know:
We take immense pride in the quality of our oils.  We ensure high quality oils by carefully extracting and cold-pressing or steam-distilling them into 100% pure oil.
*A carrier oil is a natural way to boost absorption and therapeutic properties of other topical oils. Never waste a drop when pairing with high-absorbency carrier oils! We provide high quality carrier oils and recommend to use with our shea butter, jojoba oil, fractionated coconut oil, argan oil, rosehip oil, or tamanu oil.
     

Our 60-Day Satisfaction Guarantee:
We provide the products you LOVE with a 100% money back guarantee.